---
Countermeasures and Measures for Safety Management of 1 ton rice mill
---
The safety production of 1 ton rice mill is a major responsibility, directly related to the fundamental interests of the farmers, related to the stability of the reclamation area, and affects the process of building a well-off society in an all-round way. Therefore, it is necessary to fully implement the scientific concept of development, fully implement the responsibility system for safety production, implement responsibility to people, and carry out in-depth and meticulous ideological work. Adhere to the principle of focusing on education, pay attention to work methods, improve farmers' consciousness of accepting management, win the understanding and support of the majority of rice mill users, and achieve the purpose of management according to law.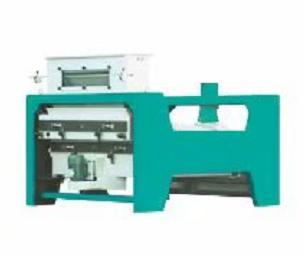 Countermeasures and measures for the safety management of 1 ton rice mills:
1. Establish and improve laws and regulations
It is necessary to comprehensively manage all kinds of sand roller rice machines in accordance with the law, support the development of sand roller rice mills in accordance with policy regulations, and actively promote agricultural modernization, which requires the state and local governments to be based on the existing sand roller rice machine management laws and regulations.
2. Establish and improve the rice milling machine safety management service organization network
Establish and improve the safety management organization of farm rice mills, further clarify the importance and urgency of safety management of sand roller rice mills, allocate personnel and equipment, guarantee work expenses, strengthen the construction of rice mill safety management teams, and improve The quality of rice mill management personnel.
3. Improve the safety management organization of rice mills
Further improve the rational planning and setting of 1 ton rice mill management units, unify the management system, unify work responsibilities, unify personnel management, standardize industry image, standardize law enforcement behavior, and standardize work procedures, so as to improve a unified and standardized rice mill safety management organization. Promote the timely and effective implementation of rice mill regulations and policies.
Rice destoner Rice husker Paddy separator Rice whitener Rice grader Rice cleaner Rice polisher
Contact
Address:Intersection of Longgang and Xinyi Road, Economic Development Zone, Yunmeng County, Xiaogan City, Hubei Province